A wonderful weekend with BILLY DEAN here on 9.7.18. His show was incredible. Our great opener was Jackson Lawrence. Having a little fun after the show:
What a fantastic evening with KATHY MATTEA (and Bill Cooley) on 9.8.17. We had an incredible time and our family was blessed. Here we are having a little fun after the show:
Our good friend and superb cowgirl poet, Yvonne Hollenbeck kicked off the evening and had everyone in stitches.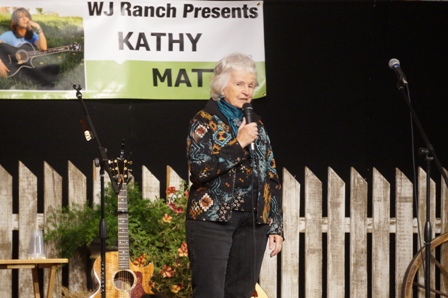 What an absolutely incredible time we had with SUZY BOGGUSS, Charlie Chadwick, Craig Smith and our show opener "The Teels" on 9-9-16. It was a wonderful evening. Our family was blessed.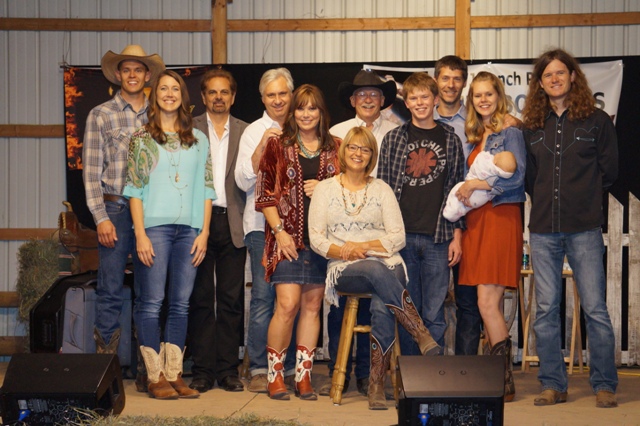 Taken after Suzy's fantastic show!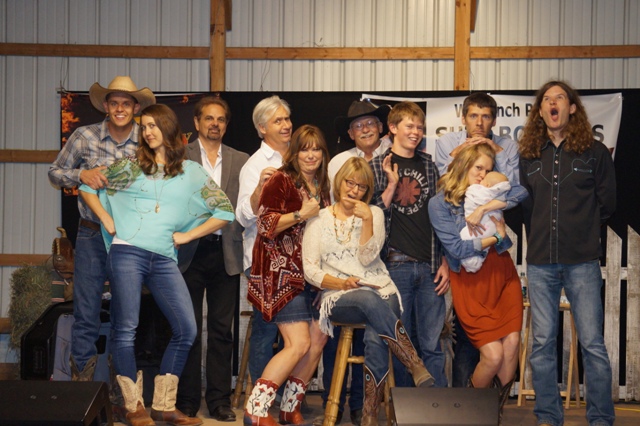 A little taste of how much fun we were all having!!!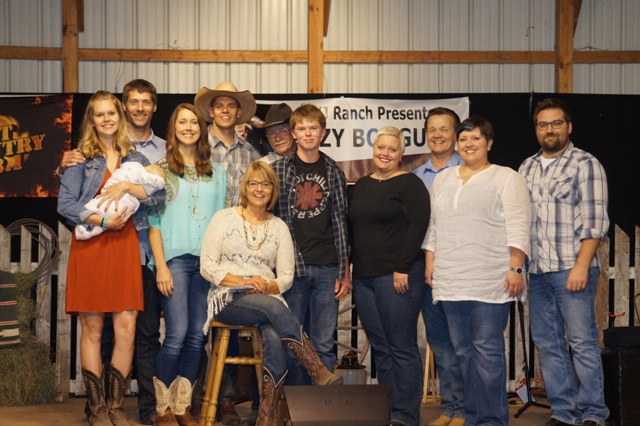 Our family and the great opening act of The Teels: Abbie Coffey, Clyde Teel, Liz Teel & Dalton Coffey
MARK WILLS (with William Adkins) & TEEA GOANS (with Ben Hall)
grace the WJ Ranch stageon 9-11-15
What a fun night!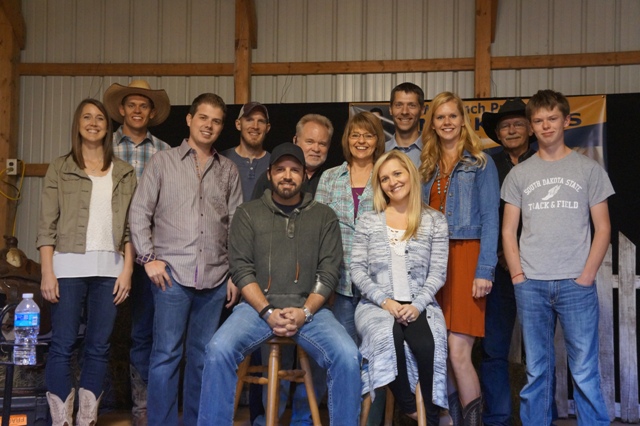 To give you an idea of just how much fun everyone had: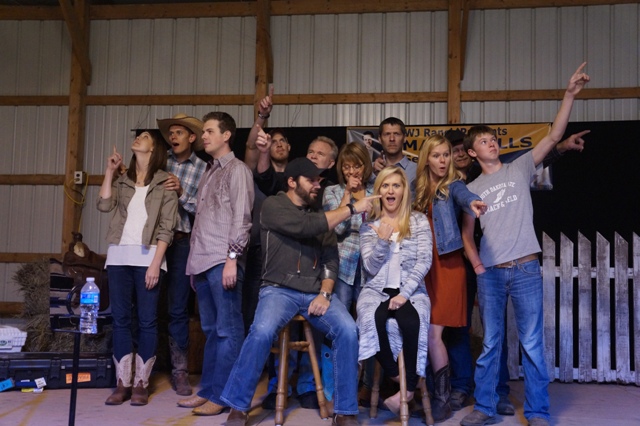 TY HERNDON & ANITA COCHRAN visit the WJ Ranch on 9-6-14. What a Show!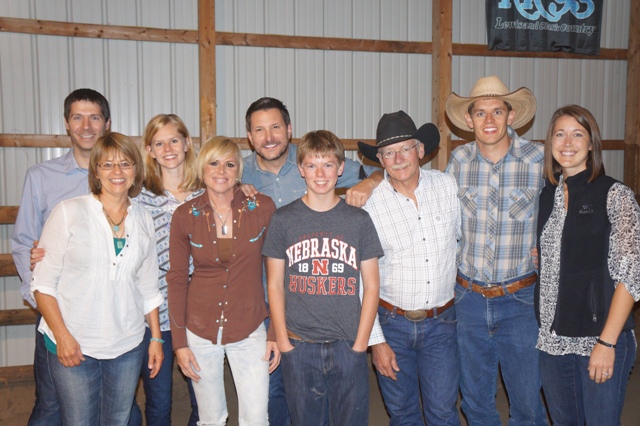 Our friend, Jackson Lawrence , opened for this great show and added fiddle to Ty's show too!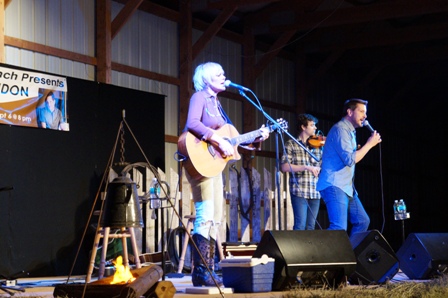 John & Robin Berry Blessed us by their visit on 9.7.13! Not only was their concert with Jackson Lawrence absolutely amazing, they are awesome people who love the Lord and show that love to all!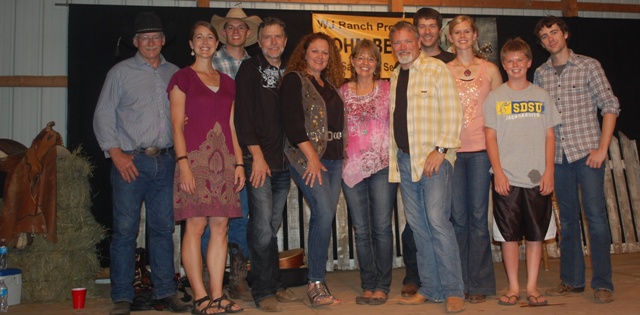 (L-R: Greg , Jaime, Tyler, Brad Colerick (show opener!) Robin, Jan, John, Tom, Sarah, Tanner, Jackson Lawrence)
If you were so unfortunate to have missed this great night, here is just a tidbit of the evening:
SUZY BOGGUSS graces the WJ Ranch Stage
along with Charlie Chadwick & Pat Bergeson 9.8.12! A wonderful night!

| | |
| --- | --- |
| | |
Riders In The Sky Visit the WJ Ranch 9.10.11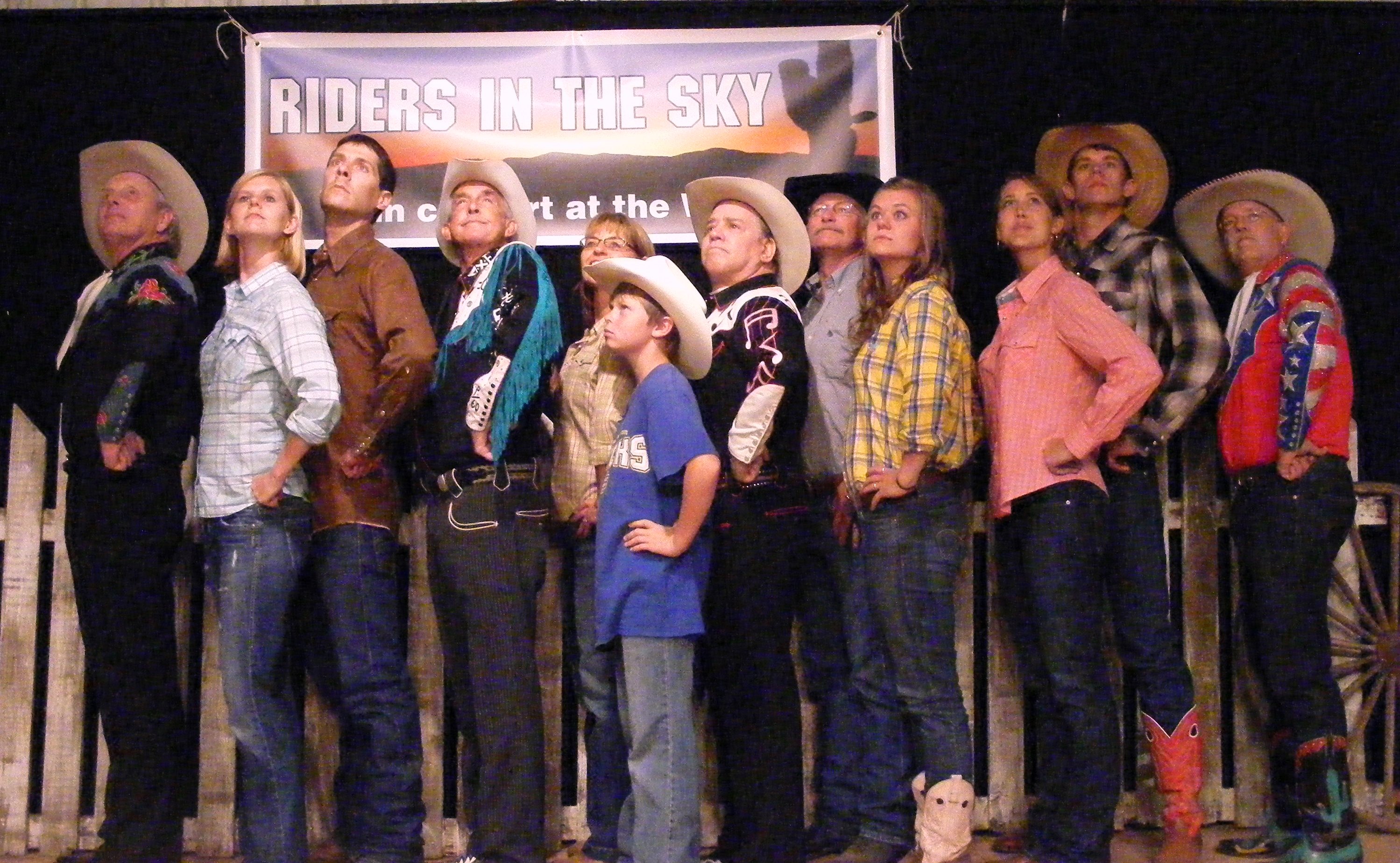 IT'S THE COWBOY WAY!!!!!!!!!!!!!!!!
_________________________________________________________________________________________________________________________________________________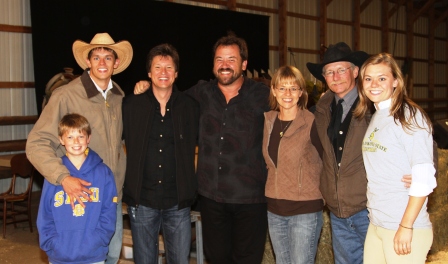 DAN TYMINSKI & RONNIE BOWMAN VISIT THE WJ RANCH 9.18.10
(L-R: Tyler, Ronnie, Dan, Jan, Greg, Megan. Tanner is in front!)
Dan Playing "Road to Nash Vegas"
_______________________________________________________________________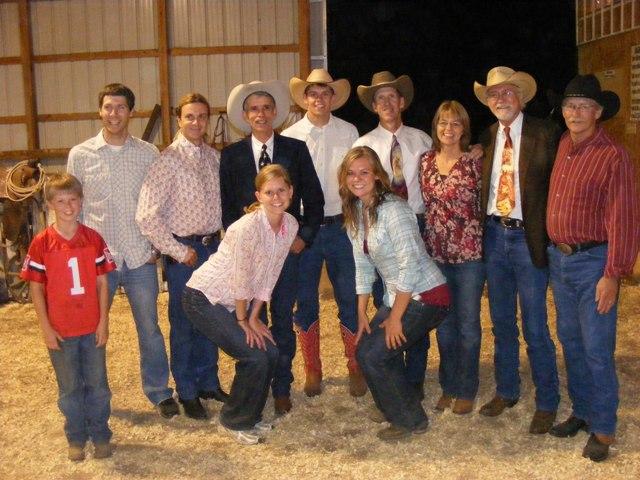 WYLIE & THE WILD WEST APPEAR AT THE WJ Ranch 9-12-09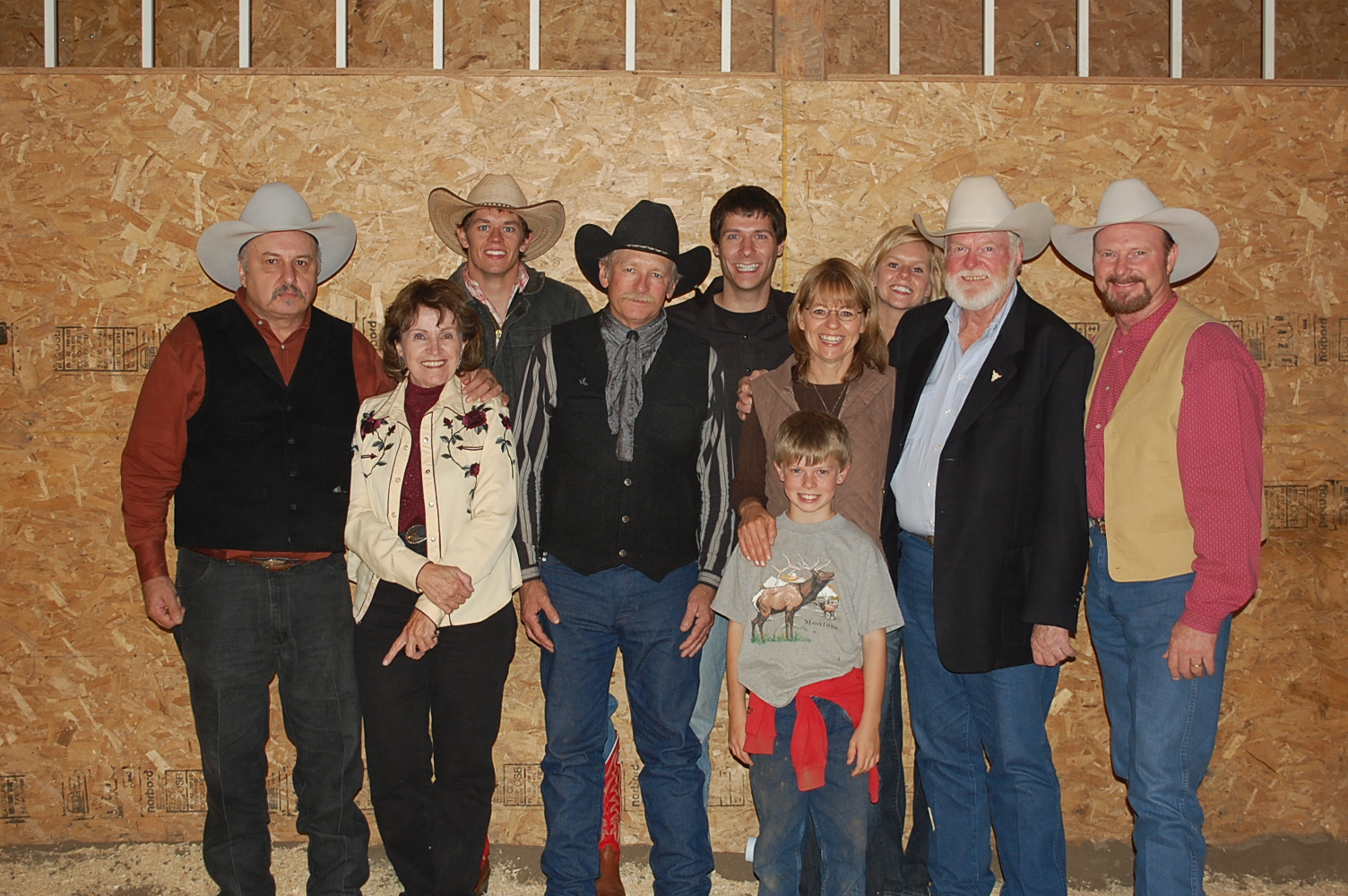 RED STEAGALL & THE BOYS IN THE BUNKHOUSE VIST THE WJ RANCH 9-6-08
Our Family (minus Megan) with Rich, Danny, Red & Yvonne Hollenbeck (Show opener!)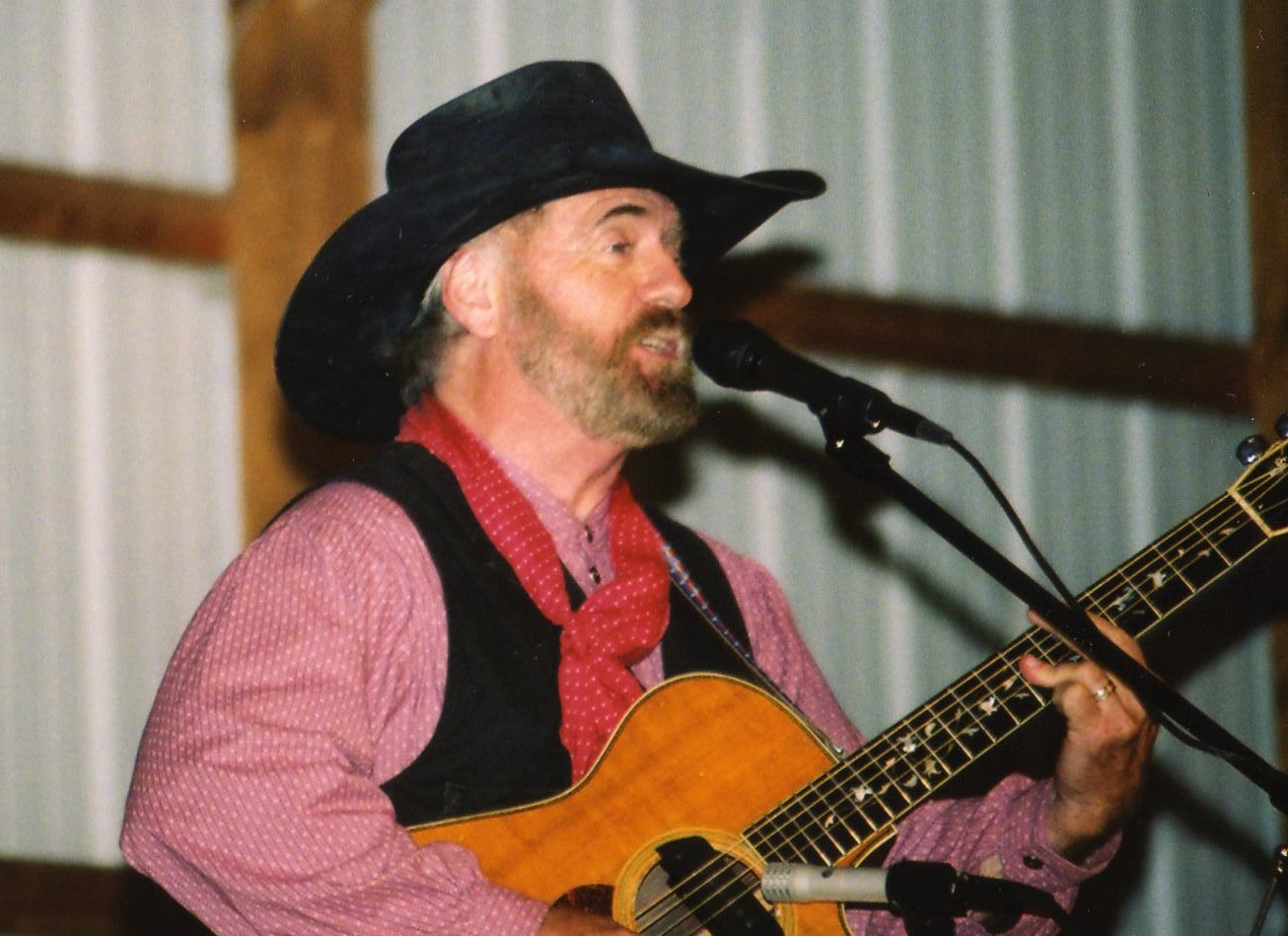 Michael Martin Murphey performed a concert at the WJ Ranch 9/23/06 to over 450 people (who all enjoyed the concert tremendously!) He is pictured with our family and his traveling/entertainment partner, Fred Hargrove. Our family was blessed by their visit! Thanks, Murph!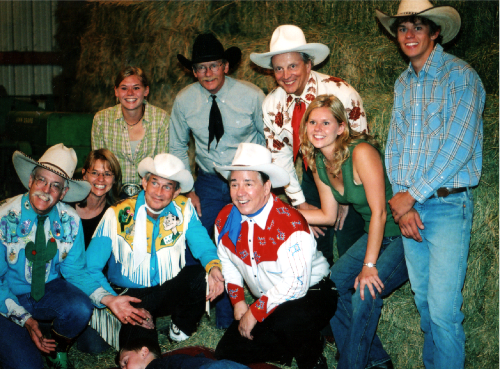 The Riders In The Sky Visit the WJ Ranch! (2005)
Their concert over, the guys are ready to head down the road to their "next gig", but before they go, let's take a family picture! Tanner? Tanner? Where are you??
Tanner had a big night! (see bottom of picture!!!!)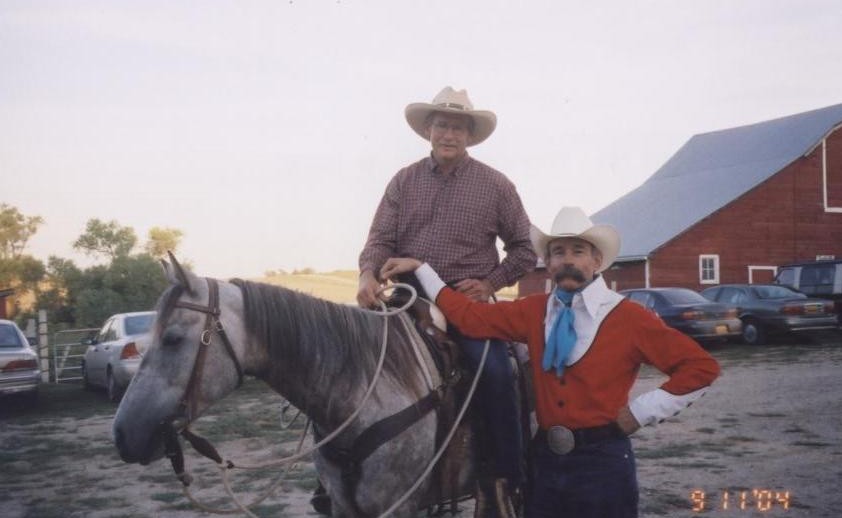 What a great time when Baxter Black visited our ranch! (2004)
Greg & Baxter